"JINUSHI" refers to focusing on own land
without constructing any buildings.
Purchase land. Lease land. Sell the land being leased.
Management of the funds of investors.
JINUSHI BUSINESS is a new and unique real estate investment method in which we invest only in land and then utilize fixed-term land lease rights.
What is JINUSHI BUSINESS?
Four Steps of JINUSHI BUSINESS
STEP
1
Purchase land
Invest in land that is easily diverted for other uses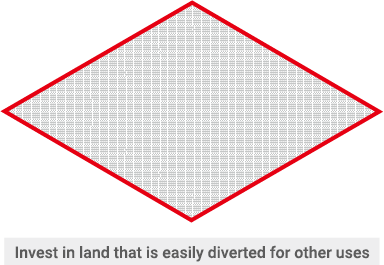 POINT
Appraisal ability for land
Even if a tenant vacates the property, we purchase land with high potential for diversion; for example, land for which it is easy to attract subsequent tenants or sell to a third party.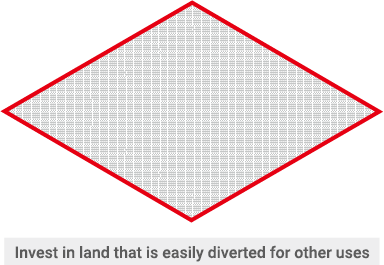 STEP
2
Lease land
JINUSHI BUSINESS produces stable long-term income by executing contracts that define long-term fixed-term land lease rights with tenants; buildings are not owned by the lessor.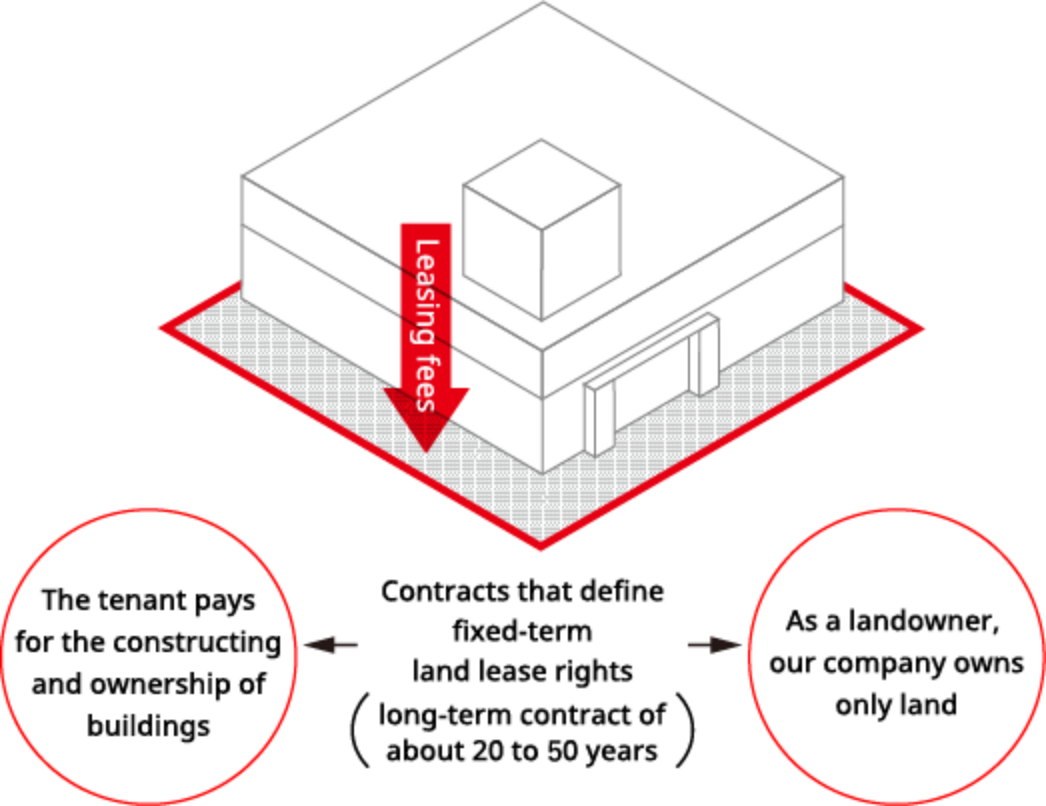 POINTWhat is fixed-term land lease right that our company utilize?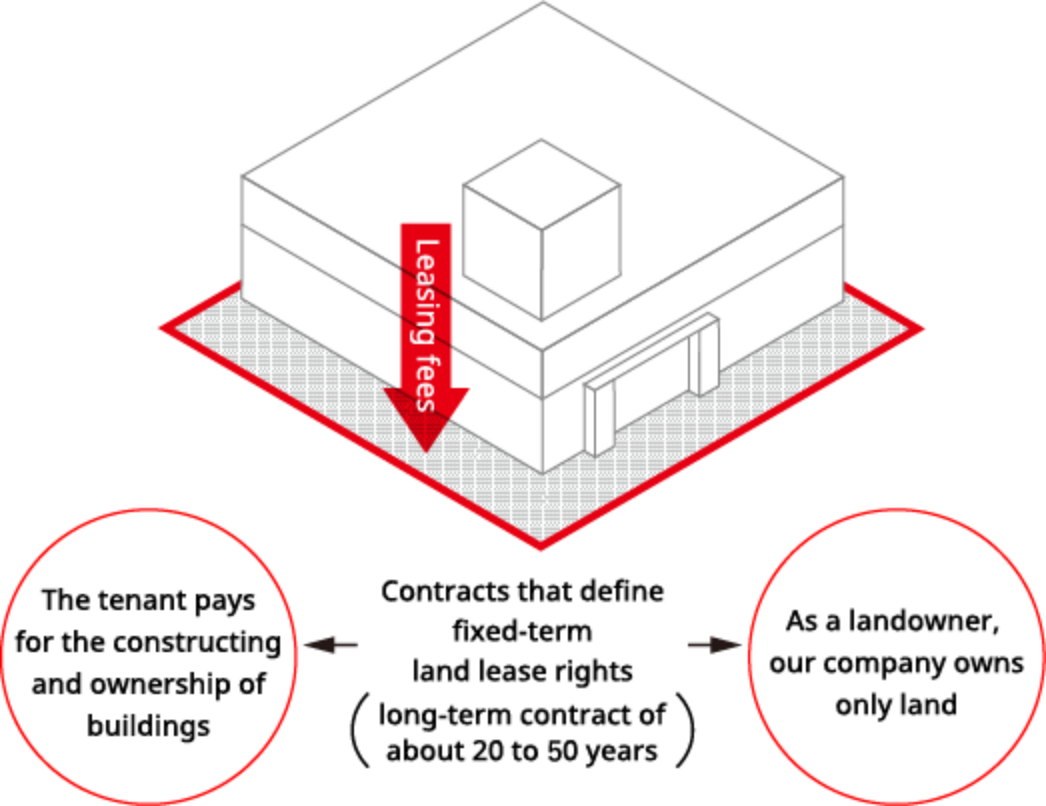 STEP
3
Sell the land being leased
Sell to JINUSHI REIT, etc., as a safe real estate financial product that is expected to generate long-term stable cash flow.
POINT
Track record of more than 20 years
Over the 20 years since our founding, we have worked on many JINUSHI businesses.
STEP
4
Management of investor funds
As the only private REIT specializing in fixed-term land leasing in Japan, we provide stable long-term management of the funds of institutional investors. We have established a reputation as a "stable landlord" from tenants who desire long-term and stable business operations.


Three strengths of JINUSHI BUSINESS
1 ) No need for additional investment
The only investment is for the land, and tenants pay for construction and ownership of buildings. Therefore, there is no need for any additional investment such as maintenance, repair, renovation, etc. maintenance, repair, renovation, etc.
2 ) Stable long-term income is expected
During the long-term contract period of 20 to 50 years, the tenant invests in buildings on the property. This reduces the risk of the property being vacated and creates expectations for stable long-term income.
3 ) Asset value is resistant to decline
Tenants are obligated to return a vacant lot. After the period of the fixed-term leasing contract expires, the land is returned as a vacant lot. This ensures that assets are returned at their maximum value. returned at their maximum value.
Features of Our Company
Specializing in ground leasing
We specialize in the "JINUSHI BUSINESS" and we are gathering information appropriate for "JINUSHI BUSINESS" so that our company comes to mind immediately when thinking about ground leasing.
Proprietary network
We have established a proprietary network for our "JINUSHI BUSINESS" and built close relationships with tenants who possess a high level of creditworthiness.
Extensive development record
The "JINUSHI BUSINESS" has experience in handling a cumulative total of 297 projects amounting to about 418.7 billion yen*, thereby providing optimal investment opportunities for investors.
JINUSHI REIT
Through the operation of JINUSHI REIT by JINUSHI Asset Management Co., Ltd., we constructed an integrated income model spanning from land procurement to sales and subsequent asset management.
*Note: Based on monetary value as of the end of March 2023