Diversification of Areas
Cumulative total of 297 projects, about 418.7 billion yen*
*Note: Based on monetary value as of the end of March 2023
Diversification of Use
Expansion of procurement through diversification of business categories
Upon changing our company name to JINUSHI Co., Ltd. in January 2022, we are promoting the diversification of tenant industries. In addition to industries that handle daily necessities such as supermarkets, home improvement stores, drug stores, and large electronics stores, the JINUSHI BUSINESS is expanding to tenants that handle social infrastructure such as hospices, funeral halls, schools, and nursery schools.
Tenants that handle daily necessities

Supermarkets
Home improvement stores
Drugstores
Large electronics stores
Tenants that handle social infrastructure

Hotels
Logistics
Hospice facilities
Funeral halls
Schools / Nursery schools
Achievements in Development of JINUSHI BUSINESS
We are engaged in JINUSHI BUSINESS with a wide variety of tenants, with a focus on convenient lifestyle facilities such as supermarkets.
Supermarkets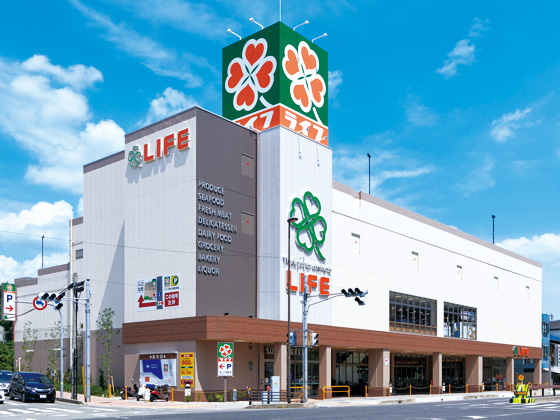 [Osaka metropolitan area]
LIFE Shukugawa
Nishinomiya City in Hyogo Prefecture
2,816m²
Tokyo metropolitan area
LIFE Tsurumi Shitanoya-cho
Tsurumi Ward, Yokohama City
3,951m²
SEIYU Toyotama-Minami
Nerima Ward, Tokyo
1,586m²
MaxValu Express Kita-Karasuyama
Setagaya Ward, Tokyo
2,814m²
ESPOT Fuchinobe
Chuo Ward, Sagamihara City
7,363m²
Osaka metropolitan area
LIFE Sakaisuji-Hommachi
Chuo Ward, Sakaisuji
2,450m²
Supermarket MARUHACHI Uryudo
Higashi-Osaka City, Osaka Prefecture
5,033m²
HANKYU OASIS Takadono
Asahi Ward, Osaka City
2,865m²
mandai Tsukaguchi
Amagasaki City, Hyogo Prefecture
8,264m²
Nagoya metropolitan area, Kyusyu and other areas
FEEL Tomida
Nakagawa Ward, Nagoya City
10,744m²
Valor Kita-Terajima
Naka Ward, Hamamatsu City
11,196m²
Super Center TRIAL Chofu
Shimonoseki City, Yamaguchi Prefecture
10,619m²
AruK Yahata-Nishi
Yahata-Nishi Ward, Kita-Kyushu City
7,076m²
Home improvement stores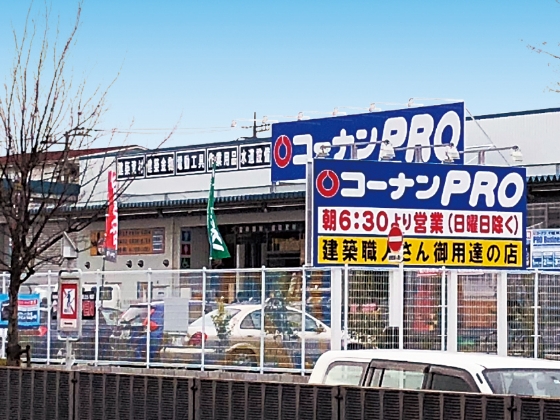 [Tokyo metropolitan area]
KOHNAN PRO, Adachi Takenotsuka
Adachi Ward in Tokyo
3,142m²
Tokyo metropolitan area
Ken Depot pro Kodaira Ogawa-cho
Kodaira City, Tokyo
1,789m²
CAINZ Mito
Mito City, Ibaraki Prefecture
49,586m²
SEKICHU Sengendai-Nishi
Koshigaya City, Saitama Prefecture
4,076m²
Super VIVA HOME Higashi-Matsuyama Mall
Higashi-Matsuyama City, Saitama Prefecture
41,874m²
Osaka metropolitan area
KOHNAN PRO Joto-Higashi Nakahama
Joto Ward, Osaka City
3,532m²
KOHNAN PRO Takatsuki Shimotanabe
Takatsuki City, Osaka Prefecture
3,912m²
KOHNAN PRO Kakogawa Hoden
Kakogawa City, Hyogo Prefecture
8,237m²
KOHNAN PRO Tenjingawa Takatsuji Dori
Ukyo Ward, Kyoto City
1,699m²
Nagoya metropolitan area, Kyusyu and other areas
KOHNAN PRO Hosho
Minami Ward, Nagoya City
3,283m²
KOHNAN Komaki
Komaki City, Aichi Prefecture
33,994m²
KOHNAN Gifu
Gifu City, Gifu Prefecture
9,806m²
KOHNAN PRO Kure Hiroshisho-mae
Kure City, Hiroshima Prefecture
4,414m²
Drugstores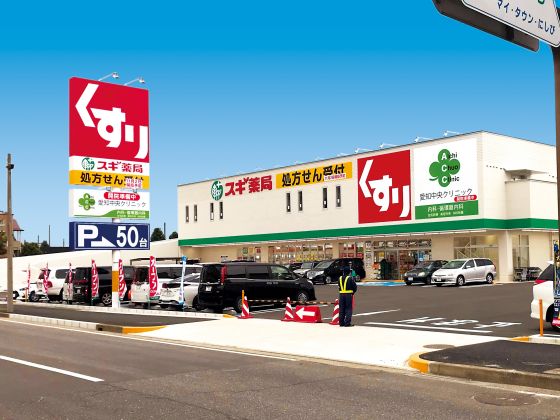 [Nagoya metropolitan area, Kyusyu and other areas]
Sugi Yakkyoku Nakaotai
Nishi Ward in Nagoya City
3,145m²
Tokyo metropolitan area
Sugi Yakkyoku Nerima Toyotama-Kita
Nerima Ward, Tokyo
1,128m²
Drugstore SEKI Kasukabe Midori-cho
Kasukabe City, Saitama Prefecture
3,157m²
SUNDRUG Warabi Minami-cho
Warabi City, Saitama Prefecture
1,940m²
CREATE S・D Tsurumi Mukai-cho
Tsurumi Ward, Yokohama City
1,255m²
Osaka metropolitan area
welcia Suita Hara-cho
Suita City, Osaka Prefecture
2,052m²
Kirindo Suita Inokodani
Suita City, Osaka Prefecture
1,996m²
DRUG yutaka Takatsuki Matsugaoka
Takatsuki City, Osaka Prefecture
2,637m²
Drug SEIMS Higashi-Osaka Kizuri
Higashi-Osaka City, Osaka Prefecture
1,886m²
Nagoya metropolitan area, Kyusyu and other areas
V・drug Tusutsujigaoka
Meito Ward, Nagoya City
2,146m²
SUNDRUG Fukishima
Tokai City, Aichi Prefecture
2,060m²
DRUG yutaka Yasui
Ogaki City, Gifu Prefecture
2,878m²
Kusuri no Aoki Akanabeshinseiji
Gifu City, Gifu Prefecture
3,507m²
Large electronics stores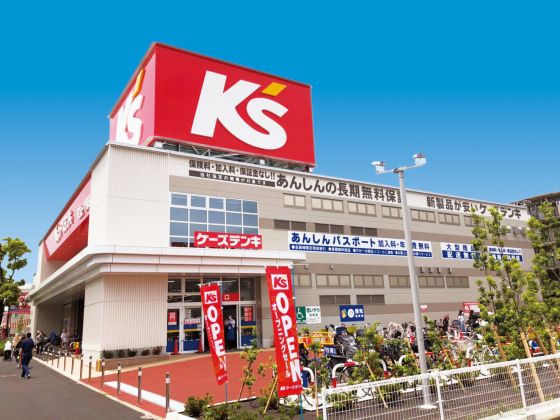 [Tokyo metropolitan area]
K's Denki Adachi Hitotsuya
Adachi Ward in Tokyo
4,876m²
Tokyo metropolitan area
K's Denki Matsudo Yabashira
Matsudo City, Chiba Prefecture
6,611m²
K's Denki Tsujido
Fujisawa City, Kanagawa Prefecture
7,497m²
Osaka metropolitan area
Joshin Tegara
Himeji City, Hyogo Prefecture
8,150m²
Nagoya metropolitan area, Kyusyu and other areas
K's Denki Shin-Moriyama
Moriyama Ward, Nagoya City
5,513m²
YAMADA DENKI Tecc Land Nagakute
Nagakute City, Aichi Prefecture
6,112m²
K's Denki Koga
Koga City, Fukuoka Prefecture
10,579m²
Automobile dealers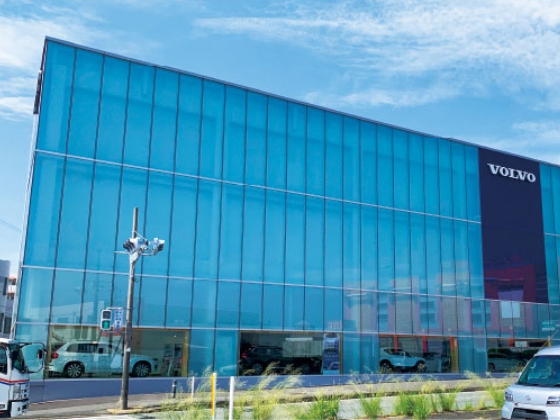 [Tokyo metropolitan area]
Volvo Cars Fukuoka Higashi
Higashi Ward, Fukuoka Prefecture
1,982m²
Tokyo metropolitan area
TOYOTA USEC TAA Kanto Shin-Minato Yard
Mihama Ward, Chiba City
16,913m²
BIGMOTOR Konosu (provisional name)
Konosu City, Saitama Prefecture
14,373m²
Honda Cars Chuo Kanagawa Shimowada
Yamato City, Kanagawa Prefecture
1,081m²
TOYOTA USEC TAA Yokohama Atsugi Yard
Atsugi City, Kanagawa Prefecture
14,113m²
Osaka metropolitan area
Volkswagen Osaka Hirakata
Hirakata City, Osaka Prefecture
2,135m²
Nagoya metropolitan area, Kyusyu and other areas
VOLVO Car Fukuoka-Higashi
Higashi Ward, Fukuoka City
1,982m²
Hotels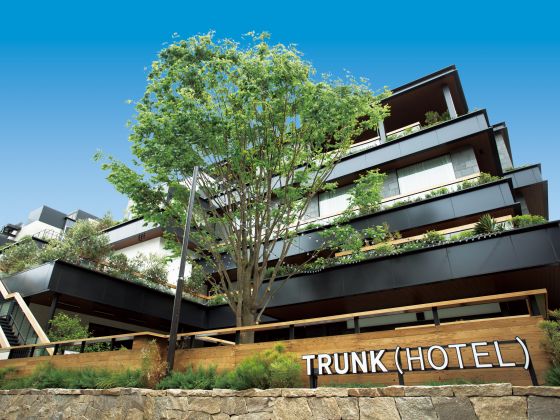 [Tokyo metropolitan area]
TRUNK (Hotel)
Shibuya Ward, Tokyo
2,794m²
Osaka metropolitan area
BnA Alter Museum
Shimogyo Ward, Kyoto City
236m²
Hiyori Chapter Kyoto
Tribute Portfolio Hotel
Nakagyo Ward, Kyoto City
1,665m²
Nagoya metropolitan area, Kyusyu and other areas
Nishitetsu Hotel Croom Hakata Gion Kushida Shrine
Hakata Ward, Fukuoka City
1,588m²
Logistics
[Tokyo metropolitan area]
Landport Tama
Tokyo, Hachioji
49,452㎡
Hospice facilities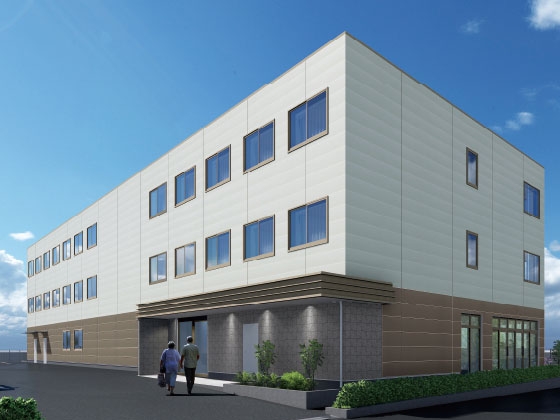 [Tokyo metropolitan area]
Ishinkan
Shinjuku Ward, Tokyo
About 710㎡
Tokyo metropolitan area
Ishinkan
Shinjuku Ward, Tokyo
About 700㎡
Ishinkan
Chiba Prefecture
About 1,070㎡
Ishinkan
Nakano Ward, Tokyo
About 710㎡
Funeral halls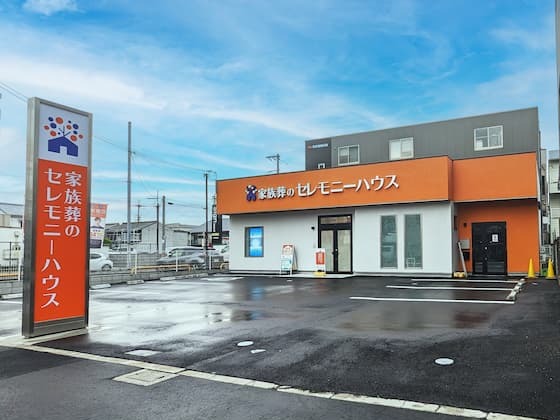 [Tokyo metropolitan area]
TEAR Koshigaya
Koshigaya City, Saitama Prefecture
1,059m²
Osaka metropolitan area
KOEKISHA Kaikan Tsukuno
Nishi Ward, Sakai City
601m²
KOEKISHA Hirakata Deyashiki Kaikan
Hirakata City, Osaka Prefecture
968m²
Schools / Nursery schools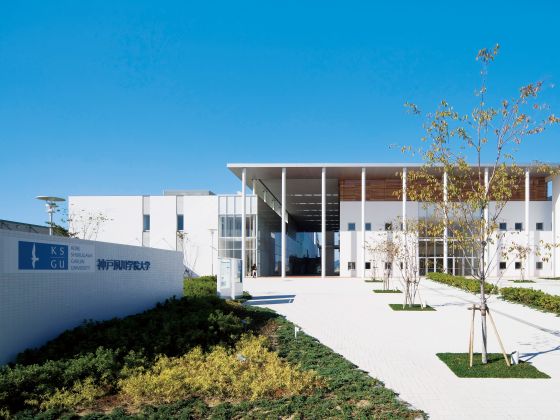 [Osaka metropolitan area]
Shukugawa Gakuin Junior College Kobe Port Island Campus(currently Kobe Gakuin University Port Island Campus 2)
Chuo Ward, Kobe City
25,202m²
Tokyo metropolitan area
KIDS GARDEN Suginami Izumi
Suginami Ward, Tokyo
312m²
KIDS GARDEN Nakano Kamitakada
Nakano Ward, Tokyo
387m²
Bridal facilities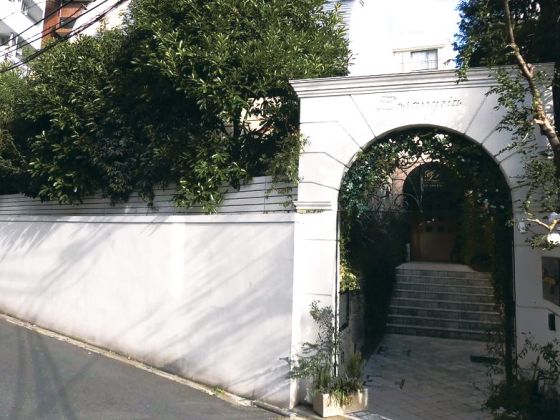 [Tokyo metropolitan area]
Losangeia Hiroo Geihinkan
Minato Ward, Tokyo
353m²
Tokyo metropolitan area
Casa d' Angela Aoyama
Minato Ward, Tokyo
590m²
Aoyama FAIRY HOUSE
Shibuya Ward, Tokyo
375m²
Fitness clubs
[Nagoya metropolitan area, Kyusyu and other areas]
Sports Club RENAISSANCE Sendai Miyamachi 24
Aoba Ward, Sendai City
3,399m²
Osaka metropolitan area
LUSTY
Neyagawa Tennis & Golf School
Neyagawa City, Osaka Prefecture
2,991m²
Nagoya metropolitan area, Kyusyu and other areas
Bridgestone Sports Arena Kurume
Kurume City, Fukuoka Prefecture
19,797m²
House exhibition places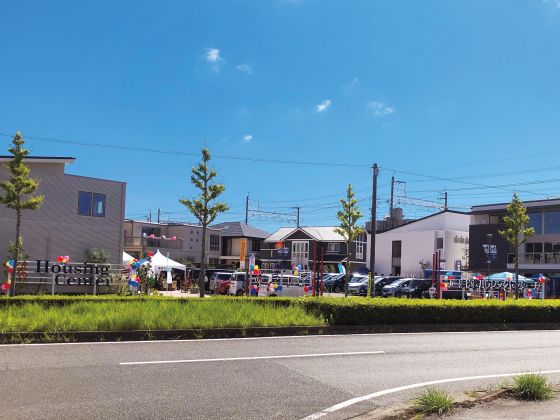 [Nagoya metropolitan area, Kyusyu and other areas]
Hamamatsu-Nishi Housing Center (operated by Riders Publicity)
Naka Ward, Hamamatsu City
4,576m²
Tokyo metropolitan area
Tsukuba Housing Park ANNEX
Tsukuba City, Ibaraki Prefecture
7,133m²
Restaurants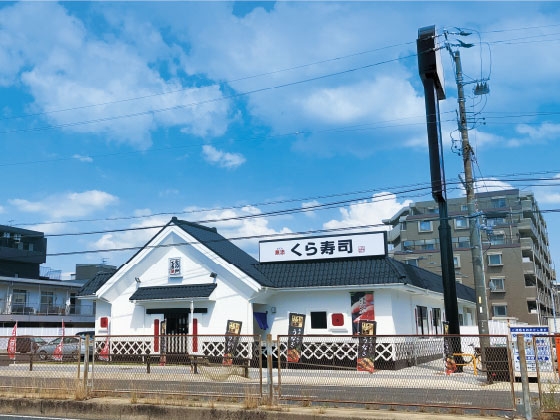 [Nagoya metropolitan area, Kyusyu and other areas]
Kurasushi Shin-Moriyama
Moriyama Ward, Nagoya City
1,903m²
Tokyo metropolitan area
Yuzuan Kita-Kurihama
Yokosuka City, Kanagawa Prefecture
1,204m²
SENZAN Aobadai
Aoba Ward, Yokohama City
3,084m²
Service stations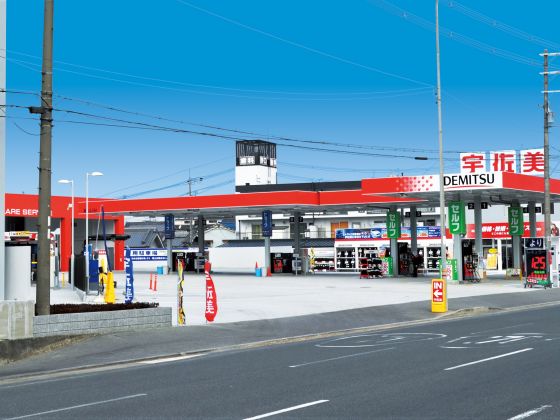 [Osaka metropolitan area]
Idemitsu No. 1 Outer Ring Hirakata Nakaburi Service Station
Hirakata City, Osaka Prefecture
3,192m²
Tokyo metropolitan area
Idemitsu Loop Road No. 7 Edogawa Service Station
Edogawa Ward, Tokyo
1,461m²
ENEOS Dr.drive Ichikawa Onitaka
Ichikawa City, Chiba Prefecture
1,390m²
Automotive repair shop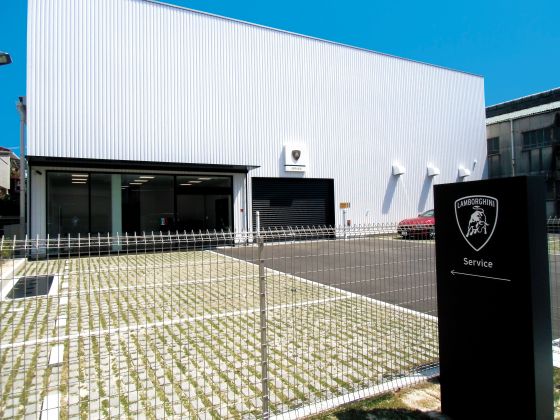 [Nagoya metropolitan area, Kyusyu and other areas]
Lamborghini Nagoya Service Center
Nakagawa Ward, Nagoya City
1,702m²
Medical centers
Tokyo metropolitan area
Uguisudani Medical Center
Taito Ward, Tokyo
1,131m²
Golf driving ranges
Tokyo metropolitan area
Accordia Garden Chofu
Chofu City, Tokyo
21,625m²